ROLES
In Recruitment Mafia III, nearly all players begin with a neutral but Civvie-aligned role. Throughout the game, players will be recruited to the Civvie Team or one of the Baddie Teams, and, once recruited, they will assume the Win Conditions of their team. The recruitment decisions are made by the the Team Leaders of each team.
Kills by the Baddie Teams will carried out by a team member chosen by the Team Leader. Team members may be chosen as the killer multiple times in a row. To roleblock a kill, one must target the chosen killer.
Team Leaders
Serenity the Technomagus
Serenity the Technomagus is the Civvie Leader, and is responsible for recruiting players to the Civvie Team. Serenity will generally be unaware of who exactly has been recruited, as she will recruit through various ways that obscure the identity of the recruited player. This is necessary in order to avoid a Super Civvie Team, a group of confirmed Civvies vouching for each other and dominating the game.
Can't be lynched unless she has unanimous vote by non BTSC players. If she recruits The Angel she gets automatic BTSC. She will only get BTSC with up to three players. She can choose recruited players to share BTSC with. Has to be night killed three times before she will die.
EPIC CHALLENGE: Eliminate the baddie leaders. When this is achieved, then every lynch vote you cast becomes three.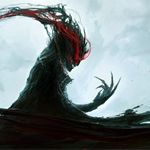 Creeping Death
Appears as a cloud of darkness in its natural form, but disguises itself as human. Each night, Creeping Death can protect itself from harm, kill someone, or take over a player's actions.
EPIC CHALLENGE: Marks five people for death at the beginning of the game. He may not kill them with his team's nightkill, the challenge will be completed when they are all dead. When this happens, he may use two of his powers each night instead of one.
The Ultramorph
The killer who absorbs the powers of the players his team kills. Powers are one time uses.
EPIC CHALLENGE: When he absorbs 5 civvie powers then his powers become multi-usable.
???
Beelzebub: Super Secret
Dispersed into the Lifeforce, Beelzebub held on to his core self. The first lynched will gain control of the mysterious entity that will be able to post and interact with the thread. The more quotes that the entity can get, the closer it becomes to resolving itself into a real being, remembering itself as Beelzebub.
When you have reached 20 quotes, you will be resurrected and given the secret Beelzebub role, and will start recruiting. One recruit right away on resurrection.
EPIC CHALLENGE: After you have recruited 4 people you must then try to get another 10 quotes agreeing with what you have said. You must PM the hosts these quotes and we will then verify what counts. When this is completed you will get 2 extra kills to use whenever and each of your team members will be able to use their powers double one night, you will choose the night and PM the hosts.
Recruits

The Shieldbearer
The first power targeting this player each night will be randomly deflected to another player. The shield will then disperse, leaving him vulnerable to other powers for the rest of the night.
EPIC CHALLENGE: Must be targeted three nights in a row, after that he deflects every other lynch vote on him to a player of his choice.

The Detective
The Detective will investigate a player each night. He will find out what their alignment is.
EPIC CHALLENGE: Find three people on the same team, and you become a role-and-team checker.

The Protector
Will protect one person per night. The person then can't be lynched the next day. Once in the game the protector can protect three people.
EPIC CHALLENGE: If you protect 3 people that are targeted for a kill, you gain two automatic protections for yourself.
The Time Keeper
The Time Keeper has been tasked with keeping time in the game. Each night the Time Keeper will submit a list of living players and how many times they have missed the vote. The Time Keeper will then receive punishments to disperse. The time keeper will also start with one "end day early".
EPIC CHALLENGE: If a player receives 3 punishments you may take over that players role for the night/day.
The Scribe
The Scribe will keep records of the game's storyline, submitting them to the hosts each phase for various powers and protections. The Scribe will continue even after death, and earn a resurrection at the time of their choosing within three days after their death.
EPIC CHALLENGE: If the Scribe can predict three lynches or night kills (does not have to say which team) they will gain complete protection from night kills. If they are recruited to a team they can't predict their team kills.

The Hunger
You think you know him... guess again. Targets a player each night. The Hunger controls your suspicions. You can't let on that you have been hungered or The Hunger will consume you. If you can't get that person killed within three days then you will be consumed (killed, if Serenity is chosen then it will not happen appear to be blocked). Can not be recruited by civvies.
EPIC CHALLENGE: If The Hunger consumes two people they will be able to target two people a night.

The Chameleon
Each night, The Chameleon will choose a player to copy. Any powers targeting that player will target The Chameleon instead. Powers targeting the Chameleon while they are successfully copying someone will fail.
EPIC CHALLENGE: If you successfully target all three team leaders you will gain the power to use the players role while copying them.
The Paralyzer
Each night, The Paralyzer will target one player, who will be silenced and unable to vote on the following day.
EPIC CHALLENGE: A paralyzed player must be lynched. When you complete your Epic Challenge, you may force the paralyzed player to vote for who you want
The Trickster
This little guy has many tricks up his sleeve. The player will be given a list of tricks they can use to manipulate the game. Each trick will be used once before any can be repeated.
Possible Tricks:
Send a message to a player through the host. Cannot out yourself.
Block one player
Curse one player
Extra vote
Negative vote
Receive one piece of info from the host
Protect a player
Switch a lynch (one time use, don't need to use for recycle)
EPIC CHALLENGE: After you have used each power once you have completed your Epic Challenge. If your Epic Challenge is complete you don't have to wait for your list to be recycled and use the powers at will. Cannot switch a lynch more than once.
The Judge
At all lynches the judge will preside. The players are encouraged to state their case to the judge. The judge has the power to stop two lynches and switch another. If The Judge switches the lynch to Serenity the Technomagus, he will be lynched in her place.
EPIC CHALLENGE: Must join the Civvie team and dispense Civvie Justice with two out of three power usages. If he does, he becomes unlynchable.

The Challenger
Each night, The Challenger will challenge someone who is not on their team to an Arcade Game. If The Challenger wins, the target is roleblocked and cursed in the manner of The Challenger's choosing. If the target wins, their vote will be doubled for the next lynch. If the target does not follow their curse then you will be able to punish them, within limits. You can't kill them, but you can roleblock, silence, add extra votes, etc.
EPIC CHALLENGE: Win five challenges in a row. If you do, you may challenge a person each Night and Day. You may pick one person to enter a Death Match Challenge, where losing means death for the target

The Shadow
The Shadow sneaks around, basically unseen. The Shadow cannot be seen by any trackers or the Oracle, and cannot be checked in any way. The Shadow will escape the first NK attempt on his life. The Shadow will also only be lynched if he wins the vote by more than four votes.
EPIC CHALLENGE: If the Shadow survives two lynches, the Shadow becomes unkillable at night.

The Magician
With a little magic in the air, anything's possible. The magician will be given a list of spells or potions. She won't be told what they do but with a little creative thinking I am sure he can imagine.
Lie detecting spell.
Protection Spell
Killer limiting spell
Lynch altering spell (odd people doubled, even people 0'd)
Dispel evil (dehunger, poisoned, cursed)
Rainbow Spell (post in colour order of rainbow) if doesn't happen Magician chooses punishment
Curse Spell (Magician chooses curse)
Temp BTSC (chooses two people to cast spell on)
Apparition (gives info)
Telephone message (starts with magician sends to 10 random people in order. Each person changes at least one word up to two words.)
EPIC CHALLENGE: There is a secret in your spellbook. If you find it you will be able to make your own spells and your Epic Challenge will be complete.

The Poisoner
The Poisoner poisons one person per night, that person starts the next lynch with plus one vote cumulative.. ie day two one vote, day three two votes etc. If the poisoned player is protected they will be cured.
EPIC CHALLENGE: Kill someone with poison. If you do then you will be able to instantly kill your next target. Everytime you kill someone with poison after that you will gain an instant kill.
The Musketeers
Three players that have BTSC. How long can they trust each other? One can add 2 votes, one can subtract 2, and one has votes on him cut by half.
EPIC CHALLENGE: Each must be recruited, and outlive the rest of their team. If this happens, the Musketeers will reunite as their own team, with a win condition of survival.

The One That Does Not Take Sides
Can win with any team, no matter what her recruitment is. May be recruited even while on a team. Retains BTSC with all teams he joins.
EPIC CHALLENGE: Must join all teams. If he does, he goes rogue and his win condition is merely survival. He gains one automatic lynch protect and kills every night.
The Oracle
Can post a message in the thread each night. Twice in the game, she can see everything that happens in the night, and write it into her post. Once in the game, he can switch the targets of all powers he sees.
EPIC CHALLENGE: If he looks at the night and he is targeted for something then he will be able to block it and will gain the power to switch targets a second night.
The Follower
Follows a player each night, seeing who they target. Once in the game, he may choose to block that person
EPIC CHALLENGE: If he can target someone who is targeting him, he can avoid negative results and know their role.

The Angel
The Angel can resurrect a player twice in the game - one that has been lynched, and one that has been night-killed. If The Angel has not resurrected anyone, then she will auto-resurrect.
EPIC CHALLENGE: At the beginning of the game mark 5 people to be alive after night 5 if they are all still alive you will gain the power to gain another rez and can be auto-rez no matter if you used one or not.
The Juggernaut
The Juggernaut will bash into a player each night, role blocking them. He also blocks every third vote cast against him.
EPIC CHALLENGE: If he blocks a kill on him or his team then he will gain the ability to role block two players a night.

The Monkey
Each night The Monkey switches three targets' powers.
EPIC CHALLENGE: If The Monkey saves their own life by switching a kill away from themselves then he/she will also be able to switch up to two target players votes in any lynch.

The Siren
Each night, she captures someone's heart. That player may not target the Siren with any negative effects for the following two nights. If she captures the heart of the "super secret role" then she will join his team.
EPIC CHALLENGE: If she captures the heart of all three team leaders she will then steal two peoples hearts. These two players can never target her again
The Coupler
Each night, he chooses two players to link. Whatever happens to one player happens to the other player. Some exceptions will apply.
EPIC CHALLENGE: If he links two baddie leaders he will then be able to link three players together.

The Spider
Each night, The Spider defines a web based on thread conversation. If a player falls into the web The Spider will choose if those players' votes count that day.
EPIC CHALLENGE: If The Spider catches 7 people in the web then he will be able to decide which player gets lynched that day. If The Spider is recruited to a baddie team then his teammates don't count as the players caught in the web.

The Sin Collector
Each night, The Sin Collector will target a player. If that player is targeted he will collect a Sin. Sins will charge The Sin Collector's powers.
List of Powers from Collected Sins
1. Add an extra vote
2. Minus 2 votes from a lynch
3. Deflect every other vote off of you randomly for one lynch
4. Choose a secret to learn
5. One role block
6. Each of your team members votes count for three in one lynch.
7. One lynch switch
8. One auto NK protect for team. (first person on team targeted uses it up)
9. One kill to use
10. Immunity (could be lynch or NK depending on team)
EPIC CHALLENGE: If you can target someone who has three other targeters on them then you will achieve your Epic Challenge. You will then be able to see who the Sinners are.
The Champion
Can only be recruited to the Civvie team. Once recruited, he will start killing the night he is recruited and every other night after that. His kills will fail on recruited civvies.
EPIC CHALLENGE: If you successfully kill a baddie leader then you will start killing every night

The Nesting Doll
Chooses a position each night, 5 positions. Each position has to be used before they can be used again.
Position 1: Protected from Technomagus kill, also protects another player from a kill.
Position 2: Protected from Creeping Death's kill, also deflects the kill from her to a random player also chooses another player to deflect a power from them.
Position 3: Protected from Ultramorph's kill, also absorbs the same power as the Ultramorph and also chooses another player to absorb a power from.
Position 4: Protected from the Super Secret kill, also their vote counts as two the next day and also chooses another player's vote to count as two.
Position 5: Protected from all kills, also takes two people off the next lynch poll.
EPIC CHALLENGE: If you are successfully able to avoid three kills on yourself you will then complete you Epic Challenge and gain a sixth position.
The Sixth Position: You will be able to choose which powers used on you to deflect that night.
Win Conditions:
Serenity the Technomagus and team: Eliminate the baddies
Creeping Death and team: Eliminate the civs and other baddies
The Ultramorph and team: Eliminate the civs and other baddies
Beelzebub and Team: Must survive you all! Which is the same as the other win conditions...